HFA Spring 2021 Campaign Update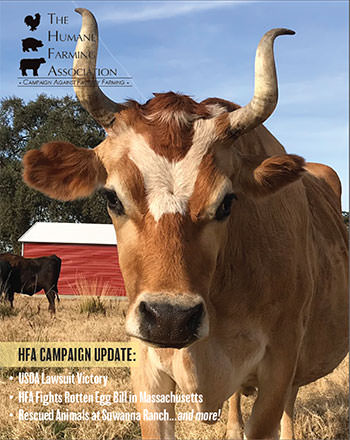 As we go to press, HFA is vigorously working to defeat attempts by agribusiness to repeal a voter-approved farm animal-protection measure in Massachusetts.
If allowed to go unchallenged, this industry ploy would slash the amount of living space for egg-laying hens to just one square foot per bird.
This legal and legislative battle is just one of the crucial campaigns HFA is waging to stop the abusive conditions to which farm animals are subjected in factory farms and slaughterhouses across the country.
From groundbreaking legislation, anti-cruelty investigations and prosecutions, legal action, and direct care for abused animals, your support enables us to ensure that farm animals receive the care and legal protection they so desperately need and deserve. We really do need your help to keep up the fight! Thank you.