HFA has been waging a vigorous campaign to expose and reform USDA's Livestock Indemnity Program (LIP). LIP is an ill-conceived federal handout that pays farmers and ranchers for animals who die in extreme weather. When animals suffer and die in harsh weather, the producer files a claim with USDA, and, despite the fact that the producer provided no protection from the weather, he or she is rewarded with a government check for the dead animals.
But now, for the first time ever, language has been inserted into the House Appropriations bill with the intent of compelling livestock producers to take meaningful action to protect farm animals from extreme weather conditions.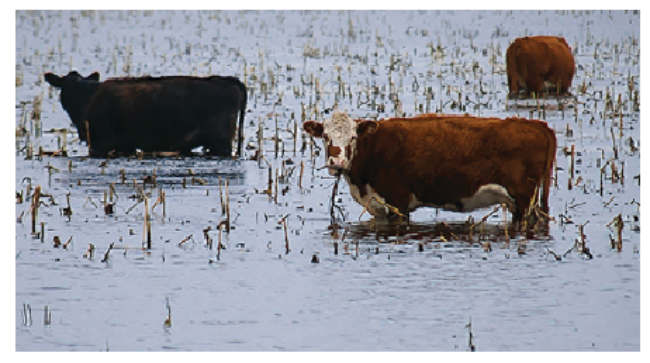 HFA's campaign against USDA's inhumane Livestock Indemnity Program (LIP) is prompting change in Congress. Your help is needed today in calling for stronger protections for millions of farm animals.
Background: According to documents HFA has obtained under the Freedom of Information Act, from 2013 to 2018, the USDA issued payments of almost $228 million to farmers and ranchers for animal deaths due primarily to adverse weather. The total animal deaths included a staggering 324,000 livestock and 9,100,000 poultry.
Here's just one example: In winter 2018, a staggering 37,000 cattle died due to extreme weather in Montana alone. U.S. taxpayers paid roughly $11.1 million to cattle ranchers for those losses. That does not even include the death toll from last winter, which saw historically low temperatures in that state.
Despite the huge number of animals lost and taxpayer dollars wasted, LIP does not even ask producers applying for payment to demonstrate that they provided animals with even the most basic protections from extreme weather. HFA is demanding that the USDA require, at the very least, evidence of disaster-preparedness plans in order for producers to be eligible for taxpayer-funded compensation.
We are very pleased to report that, in direct response to HFA's campaign, Members of Congress, headed by Representative Alcee L. Hastings (D-FL), began taking action. Their first step was to send a formal letter to the USDA stating that producers applying for compensation should be required to provide detailed information about the precautionary measures they took to avoid the deaths of their animals.
Now, Congressman Hastings has stepped up to the plate again. Congress, currently in the middle of its annual appropriations work, is trying to finalize all 13 annual spending bills that fund the various federal agencies including the USDA. This was supposed to be done before early October, however a short-term extension was granted until November 11th.
And, earlier this year, Congressman Hastings submitted his own language to the House Appropriations Committee. That language calls on the USDA to require producers applying for compensation to have disaster plans in place before receiving reimbursement.
In June, the House Appropriations Committee released the House FY20 Agriculture Appropriations bill and held hearings on it. The Committee included language related to Congressman Hasting's request. "The Committee is aware that millions of farmed animals die each year due to the effects of adverse weather. Extreme weather events are occurring at increased frequency, putting additional livestock at risk."
The language went on to ask the USDA to work with producers who voluntarily choose to develop disaster plans.
This is the first time that the issue of disaster plans for LIP compensation has ever been raised in an appropriations bill. While HFA is encouraged by this historic progress, we are quick to point out that the language does not go nearly far enough.
Keeping up the pressure, HFA is now working with the Senate as it pulls together its version of the Agriculture Appropriations bill. HFA is proposing language that would require all producers applying for federal compensation to have detailed disaster plans in place.
HFA was the first organization in the nation to sound the alarm on this issue. We believe that farmers and ranchers who receive federal payments should, at the very least, be required to have disaster plans in place. This will save the lives of millions of farm animals while simultaneously preventing the waste of hundreds of millions of taxpayer dollars.
ACTION NEEDED:
We expect a decision to be made on the Agriculture Appropriations bill shortly. For this reason, please call Senate Agriculture Appropriations Subcommittee Chairman John Hoeven (R-ND) and Ranking Member Jeff Merkley (D-OR) – emails, in this case, will not work. Even if these Senators are not from your state, they need to hear from citizens across the country.
Explain to them that the Agriculture Appropriations bill must require farmers and ranchers seeking compensation under the USDA's Livestock Indemnity Program to have disaster-preparedness plans in place to protect their animals from inclement weather before they are eligible for reimbursement.
Explain that, without requiring such precautions, LIP is rewarding producers for bad behavior and represents government waste at its most flagrant.
Senator John Hoeven (R-ND)
Chairman, Senate Appropriations
Subcommittee on Agriculture
P: 202-224-2551
Senator Jeff Merkley (D-OR)
Ranking Member, Senate Appropriations
Subcommittee on Agriculture
P: 202-224-3753